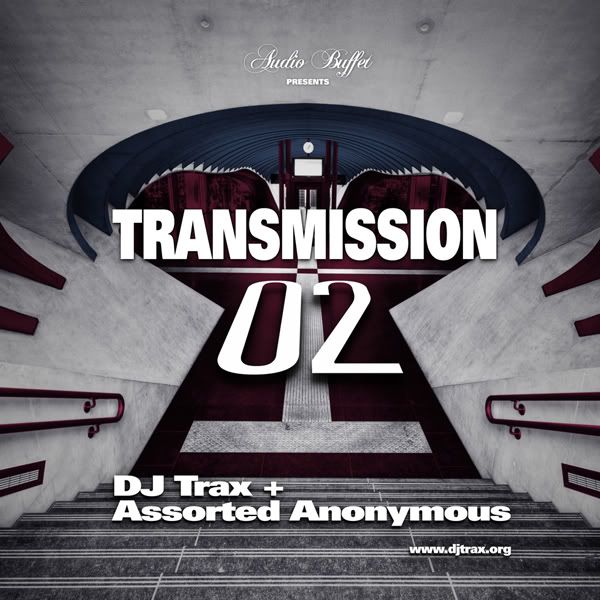 Spring roses, rainfall, fruit ripening; delights surround - though endlessly, information age stream, we're still drinking from like no tomorrow. It leads me expressing three top netlabel offerings this last 6 weeks, subverting my radar; of stylistic compliment to Subvert Central members. First is DJ Trax & Assorted Anonymous' "Transmission 2" EP, a UK/US collaboration between renowned scratcher, musician et al Trax and the AA rappers.
SC Promo
Luckily these dudes ain't plugging it where the sun don't shine. Instead, rhyming over nursery MCs like Norton Antivirus. People Under The Stairs - comedic harpoon? Aye. Proper nice beats and skits, with that grit-heavy party attitude - recommended beyond Dave's Mixrace past. Tracks including "The Catalyst", rumble in: "...fuck Mahatma Gandhi, the world moves 'cause of you"; counter-triggers "Don't Sleep": "sleeping on your rhymes still I start to snore", take on organic hue. Despite being digital transfer, the sheer desire to rock, from Essex studio to London hoe-down, equates: assorted Bertie Bassets - every tune hits a sweet spot.
Netlabels, SoundCloud giveaways - tales they're 2D miner zones, equals: "Howdy partner, is that a megabyte medallion you're wearing?" To which "yes it is, and I'm proud of it" reaching climatic air pressure. Like clipped wings to fallen bird, Kirill Platonkin's drone music, featured on underwater imprints inc. Webbed Hand, needs acquired environment.
His "Our Eternal Alarm" LP was impressive, pouring out from the insular drone compound. On "Strata" LP, these soundwaves are not dependent of one another narrative-wise. Both a strength and schism enveloping EP/LP hybrid modes, lavish uneveness calls for palpable landscape. So high hopes "Strata" will converge its Grouper/Fabio Orsi cocktail into warmer headphase for Platonkin this year.
Tukuringra 04 Download
Final choice is Creation VI's "Planetary Nebula", surely amazing Young Ones' Neil if he's still tinkering guitar plectrums through Sugar Puffs packets. The Blade Runner-ish delay on "Astrosole" has Godspeed woozily down to a tea cup.
Lush layering continues for "Hydrogen", a Kettel detector with metallic phasers, wrapping up like cosmic refresher. Audio Gourmet, a kindred spirit to my SC Affiliated 15 Minutes Of Fame concept, sold out its Hibernate collaboration CD, featuring Machinefabriek & Nicola Ratti, in two weeks.
Personally it's no surprise: while many see the netlabel investment criteria as hollow, people start thinking payment as grander gesture, at the right time. That's before we get to sending, signing, pressing, promoting.
Planetary Nebula page
My humble pie slice: download, buy or support these superb efforts when you can, because when the meals' all gone, out goes the buffet.