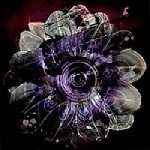 The
Subvert Central community has helped me grow so much since I joined. "Isolate" is dedicated to
Jon Statto
, who's always been there to lend a hand with blogging feedback.
I picked drones as a leitmotif, as Statto is a lover of such. The catharsis doubles as a controlling agent (see my "Better Days To Come" mixtape for further analysis), structured with meditative properties.
"Isolate" foretells the emotions I conjure from being warmed by Jon. "What has begun, cannot be stopped" from
Noisia
's "
The Tide
" ends the program, a signal to 2010 that there will optimistically be more Muttley sets, more dedications, more progression, and more of what makes the world positively tick.
TRACKLISTING
01.
Asher - 14 (from the album "Landscape Studies")
02.
Sean Mcann - Cathedral Of Limbs (from the album "A Wind In Their Way")
03.
Oophoi - Floating (from the album "Night Currents")
04.
Billy Gomberg - Lights Form Her Body (from the album "Days")
05.
Leyland Kirby - Stralaeur Peninsula (from the album "Sadly, The Future Is No Longer What It Was")
06.
Eliane Radigue - Koume (from the album "Trilogie De La Mort")
07.
David Tagg - Desperate Air (from the album "Dulcimer Studies")
08.
Quosp - Slope (from the album "Grassland Melodies")
09.
Tim Hecker - Harmony In Blue II (from the album "Harmony In Ultraviolet")
10.
Peter Broderick - Floating / Sinking (from the album "Float")
11.
Noisia - The Tide (excerpt) (from the Vision 001 12')